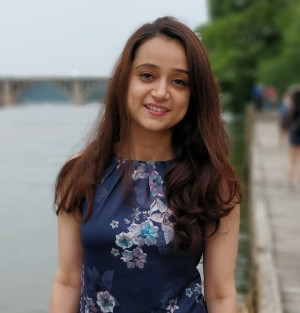 Salvia Zeeshan is the Regional Manager for Asia at The Global Health Network in Oxford, where she supports the regional team activities related to research capacity development and knowledge sharing in the Asia region. She received her medical training from the Maharashtra University of Health Sciences, India and a public health degree from the Johns Hopkins University, USA.
What inspired you to work in research?
I got interested in hospital-based research when I was working in a Paediatric ICU in India, and I was encouraged by a senior consultant to develop evidence-based treatment plans for patients, and to also use our own patient observations as data that can be built into evidence for future practice. I was saddened with the realization that I did not have the training or confidence to build research studies or even optimally review scientific articles to get reliable answers to questions.
As medical students or clinicians working in India, we were pulled back from pursuing our individual research interests and anything outside of the medical curriculum was seen as a competing priority or unnecessary burden. When I moved to the USA for my graduate studies, I was inspired by how research was embedded in the curriculum of clinical studies and was taken up by students, nurses, physicians, clinic assistants and coordinators, irrespective of their experience or disease focus. After getting the training in public health and research methods, I have been working in population-based research and policy development.
In the early months of the Covid-19 pandemic, I began developing or managing short-term global health projects in vaccine hesitancy (India), menstrual hygiene management (Sierra Leone), COVID-19 disruptions in children's health and education (Papua New Guinea) and improving access to care for women and children (Uganda). Through this work, I found my passion for global health, and recently found the perfect fit for my interests and career goals in The Global Health Network team based in Oxford, UK.
What is the most inspiring aspect of your job?
I am highly motivated by the principle behind The Global Health Network's programmes that in order to bring equity in where research happens and in who benefits from data, we need to bring health research ability to every healthcare setting. It does not matter what disease or what region or country of the world it is, research must be built in the system to change health outcomes. For me personally, I aspire to contribute towards a system where a medical student in the Global South just like I was, be empowered with the skills and knowledge to develop a robust research study from scratch and implement it with the quality and standards required at an international level.
What do you enjoy most about your job?
I enjoy meeting people from different countries and working in diverse fields the most. It is absolutely humbling to see how your efforts impact people's lives, however big or small that is. I also enjoy travelling related to work and the perspective that we gain from a site visit or conference getting people together in the same room is unmatched.
How do you see your career progressing in the next few years?
Just like The Global Health Network is expanding and growing to reach researchers in every region, country and community, I want to build skills and gain myriad experiences to grow in my career and reach a significant number of people and geographical areas with my work. In the next five years, I hope to be leading and supporting projects within this team that further enrich my profile as a researcher and manager.